Families of Autistic Children Engaged Together for Support
Why should your child attend camp? Attending camp build self-esteem, increases social skills and provides an opportunity to work on life skills. You will be amazed at what children are capable of doing when mom and dad aren't around! Preparing your child for a positive camp experience means research and preparation. This
article
from the Indiana Resource Center for Autism has some great tips to find out if your child is ready for camp and what research needs to be done to find a camp near you. Click
here
to find out about your child's right to attend a typical camp.
Need help finding a camp? Check out these websites.
Camp LIFE - TAMU Center on Disability and Development
LIFE— it stands for
Leadership, Independence and Friend



s through Experiences
, and it's what embodies the spirit of Camp LIFE, a unique and inclusive camping adventure for children with disabilities and their siblings.
Held twice a year at the barrier free facilities of

Camp For All

in Burton, Texas, Camp LIFE provides recreation for children ages 5-21 with disabilities and their siblings while offering a weekend of respite for their parents.
Camp LIFE gives campers the choice to participate in every activity you would see at any other traditional camp. Campers can experience horseback riding, fishing, archery, the zip line and rope course activities, as well as a petting zoo, canoeing, dancing and even karaoke. The next camp is February 21-23, 2018. Applications will open December 2017 and can be found
here.
LEAP Project at Texas A&M University
Future leaders are invited to apply for the Leadership, Employability, and Advocacy Project (LEAP.) This exciting educational ten-day training program includes a tour of the State Capitol, a meeting with state level officials, and one day of mock legislative sessions. LEAP provides training and experiences to youth with disabilities to develop their leadership and advocacy skills. Project LEAP selects youth participants from among
high school juniors and seniors across the state
. Participants learn the history of the disability rights movement, engage in career activities and explore assistive technologies. They also gain exposure to legislative activities at the Texas Capitol, such as mock testimonies and a legislative session, and a tour of the facilities and meetings with state legislators. Of course, there's always an element of fun with recreational activities, including a talent show, dance and more! For more information, contact Dr. Cheryl Grenwelge at
cgrenwelge@tamu.edu
.


Click the file below for a list of camps with additional supports for campers with disabilities (compiled by Conroe ISD)
Powered by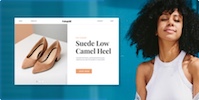 Create your own unique website with customizable templates.